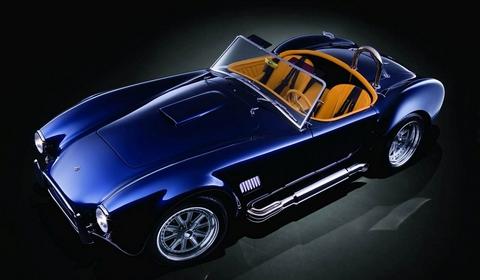 AC Cars brings the AC Cobra Mark VI to the Geneva Motor Show next week. The sixth mark of the AC Cobra comes at a time when AC Cars celebrates its 110th birthday.
The Cobra Mark VI won't be completely British anymore, AC Cars had to look for help in the USA and Germany to make the next generation Cobra possible. The German company "Gullwing GmbH" has apointed three production locations for the new Cobra. One in the United States, one in the United Kingdom and one in Germany itself, where the first examples will be produced.
Alan Lubinsky, CEO of AC Cars Limited said:
We've deliberately kept a low profile in recent months as we worked with the members of the AC family worldwide to breathe new life into our revered brand, and we will be announcing further exciting developments during 2011.
What we know is that the GT Roadster will be powered by a 6.2 liter Corvette V8 that can be found in the C6. This engine will produce 437hp. A sprint from standstill to 100km/h will be done in just 3.9 seconds. But that's not all, there will also be a GTS version that will produce 647hp which will do the same sprint in only 3.3 seconds.
[Via Autoblog.nl]