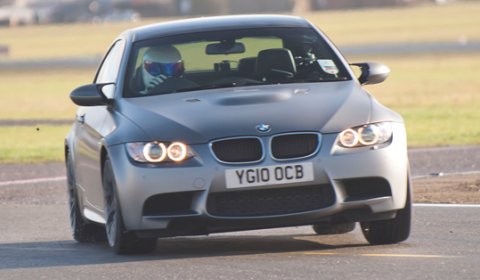 Top Gear's Jeremy Clarkson, Richard Hammond and James May return tonight in Top Gear Season 16 Episode 5. The fifth episode of Top Gear Season 16 includes a test of the BMW M3 Competition Pack and the Audi RS5. Both cars attempt to rewrite the rules on oversteer and power-to-saloon-size ratio as Jeremy wonders whether either can improve on the much-loved normal M3.
Snow. Just one flake of it needs to fall on Britain and the whole country grinds to a halt. The boys have decided to find a solution to this national embarrassment and head to Norway which unlike Britain, can cope with a flurry of snow flakes. The solution is the Top Gear Snowbine Harvester.
Finally, Hollywood actress Amber Heard drives the Reasonably Priced Car. It seems that she does have quite a few interesting points that link her to cars.
Top Gear Season 16 Episode 5 airs 8pm on Sunday 20th February 2011 on BBC2.