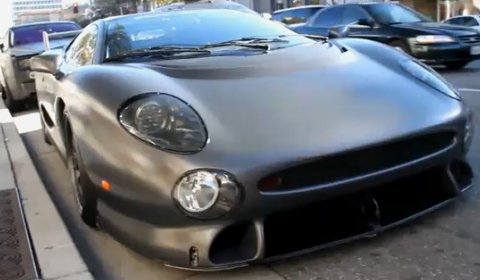 The Jaguar XJ220S is a limited-production, road-going version, to comply with homologation requirements in relation to the Jaguar XJ220C racer, which competed in the GT class (Group N) of FIA motor sport. Only nine TWR XJ220s were completed and six of these were made as road-going S models.
The twin-turbo V6 has been tweaked and produces 680 horsepower. Combined with a weight reduction that removed the stereo, air conditioning and heavy seats, the car can accelerate to 60mph in 3.3 seconds and reach 228mph.
The person who made the video and uploaded it to YouTube stated:
This is by far the craziest car I've ever seen. It was so damn loud as well… This is also the rarest car I've seen on the streets (1 of 5 in the world!).