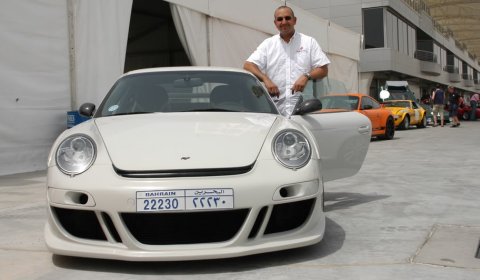 German car specialist RUF has developed a street legal cup car for a customer in Bahrain.
The vehicle is based on a 997 sports car and got a sequential shifter, cup suspension, built in air jacks, fuel cell, plastic windows, wide rwheel arches, cup tires, a massive rear wing and a brand new dashboard setup.
The result is a wonderful project, which the owner can use next to his personal original Porsche 911 Cup racer and the very first black on black Porsche 911 GT2 RS in Bahrain.
[Via Teamspeed]