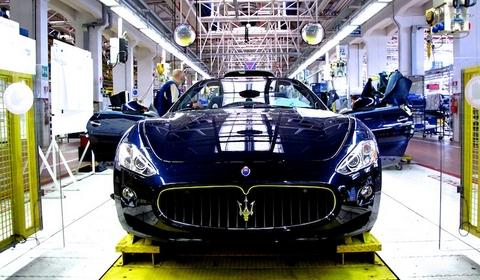 Last week we've announced the new series of Ultimate Factories brought to us by National Geographic Channel. The first episode showed us the Dodge Challenger while the next episode, airing thursday February 10th – 10pm, shows you the assembling of a Maserati GranTurismo.
An exotic car built to push performance to the edge while blending Italian elegance is crafted inside Maserati's ultimate factory. It takes 22 days for a Maserati to be assembled and considered road ready.
Parts are assembled in Torino, Italy, while Maserati engines, made by Ferrari, are delivered by Modena, Italy. Another nine days are spent inspecting and testing each finished car. Each car must pass a grueling series of road tests on both local streets and highways as well as on Maserati's own cobblestone test track before it is ready to be shipped across the world.
Enjoy the first two teasers of the building process of the GranTurismo, GranCabrio, its engine and don't miss the second episode of the new series next Thursday!