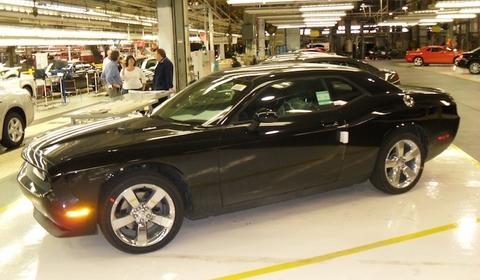 A year ago National Geographic Channel aired a series of episodes about the assembly of sports cars. Under the name "Ultimate Factories" we saw how our Porsche's, Rolls Royce's and Lamborghini's were put together.
This thursday, February 3rd – 10pm, they are back with a new series. First episode has an all American muscle car in the sportlights; the Dodge Challenger.
The reborn American classic with nostalgic design and modern amenities, in just 20 hours it is fit to burn asphalt. NGC explored the 3 million square foot Canadian assembly plant that pumps out 900 Challengers a day across 20 miles of conveyer belts. Next to that, NGC visits the Mexican factory that builds the Challengers' famed Hemi engine.
Enjoy the teaser video of the paint shop below and don't miss the first episode of the new series next Thursday!