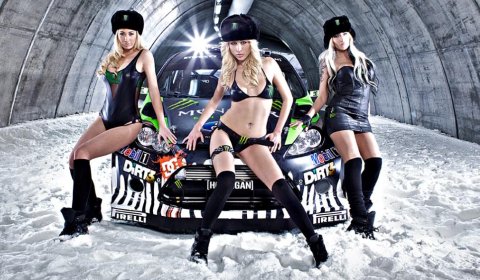 The Monster World Rally Team has announced its full schedule for the 2011 season. Mr Ken Block has also unveiled the 2011 Ford Fiesta WRC rally car with which he will compete in this year's season.
Next to the 2011 FIA World Rally Championship, Ken Block will also race his new 2011 Ford Fiesta WRC in this year's Summer X Games, Gymkhana GRID, and various RallyCar rallies and RallyCross events in the USA.
The video was included in the press release and shows the new 2011 Ford Fiesta WRC. The footage is part of a series which will continue with a new clip tomorrow.