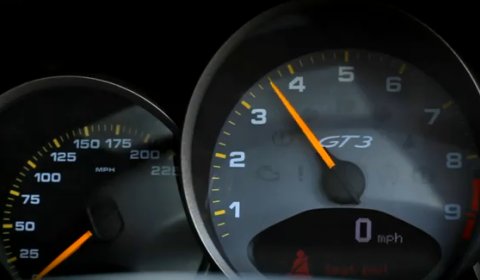 Rumous are a known fact in the automotive world. The lastest one includes the street-legal race car, the Porsche GT3. According to a forum member on Rennlist, the next-generation (991) version of the GT3 will adopt a larger engine, a dual-clutch gearbox and several even more significant changes.
Member, named 'rosenbergendo', says he received the information from a Porsche Motorsport exec while attending the recent Daytona 24 Hour race. The source revealed that 991 GT3 will get a 480hp motor – an increase of 45hp – from a larger 4.0 liter flat-six. It will also offer an optional PDK dual-clutch transmission, which is referred to as PDK-S.
An additional weight loss of 180-200lbs will also be included thanks to the use of composite materials. The car's balance will also be improved by moving the engine forward.