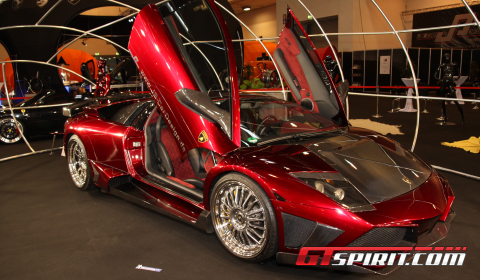 Did we ever hear about JB Car Design, did we ever write a story about the German tuner? Yes, we did and it ended up in our overkill category. JB Car Design displayed a total of six different Lamborghini's and one single Ferrari.
Out of the seven Italian supercars they tuned at least one Diablo and four Murcielago's. Lickily, one red Lamborghini Countach LP5000 QV was left completely untouched.
The other four Italian bulls were outfitted numerous new parts, such as rims, carbon fiber body kits, massive rear wings and new interiors. We discussed the specific body kit before in our category overkill and is called Bat LP 640.
Feel free to share any comments regarding the line-up of 'upgraded' Lamborghini.