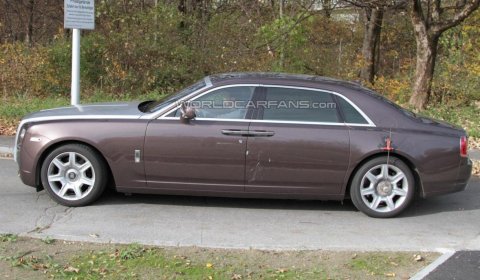 Spotters in Germany have shot the first pictures of the 2011 Rolls-Royce Ghost Extended Wheelbase (EWB). The test mule has longer rear doors, putting it between the Bentley Mulsanne and its bigger brother the Rolls-Royce Phantom.
Information is still limited to a few pictures. It is unknown which engine it will carry, but we expect it will keep the same 6.6 liter V12 as its smaller brother producing 563bhp and 780Nm of torque.
Stay tuned for more regarding this 'extended' luxury saloon.
[Via WorldCarFans]