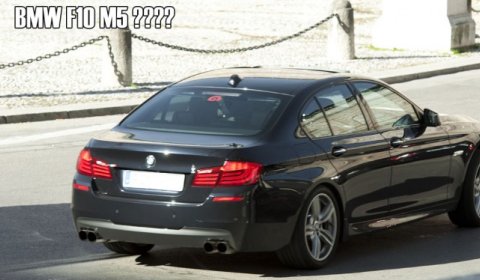 Is this the brand new BMW M5 F10? The guys over at BMWblog.com have published a spypicture of the sports saloon without any camouflage on it. Unfortunately, only a rear shot has been provided, but the car resembles the test mules we have seen in the past few months.
As you can see at the front, the M5 features wider fenders, giving the car more muscular and imposing look. The twin dual-exhaust tips are typically M.
The 2012 BMW M5 is powered by an updated version of the engine found in the BMW X5 M and X6 M. The 4.4 liter V8 twin-scroll powerplant has a peak performance at 578hp and 530lb-ft of torque. The 0-100km/h takes about 4.4 seconds.