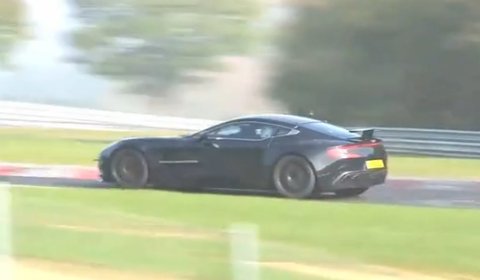 Following the initial showcase at the Festival of Speed 2010 and the news that only 55 One-77's were sold, we can now show you a video of the supercar at the Nürburgring Nordschleife. We are not able to share the video with you via an embedding code. You will be able to open a link below with the option to open a second browser window and watch the video.
The latest video of an Aston Martin One-77 testing gives us all a glimpse of the supercar soundtrack.
Watch the video here!