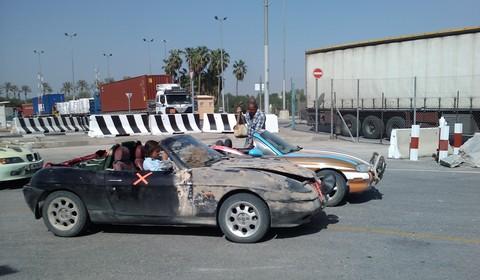 With the start of season 16 coming closer Jeremy, Richard & James were caught while filming. This time the trio was spotted in Israel where they were driving three rather crappy looking cars. This might mean that the team is up into creating and releasing a new special, probably at the end of the upcoming season.
The pictures were taken at the border between Jordan and Israel: Richard is driving a Fiat Barchetta, James a BMW Z3 and Jeremy in a Mazda MX-5.
We wonder what the challenge would have been? Any ideas?
[Via Autoblog.com]