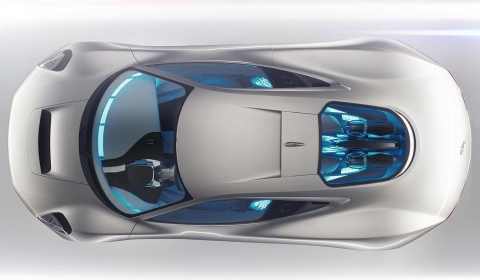 Do you remember the following Jaguar concept? Of course you do, because it was introduced at the Paris Motor Show just a weeks ago. Jaguar is planning production feasibility studies of up to 2000 cars a year for its new 780bhp C-X75 supercar, according to Autocar sources.
They also said that two levels of production are under consideration. The higher one is up to 2000 cars a year, the lower one up to 1000 cars a year.
It will take at least five to seven years before Jaguar will be able to prepare a production vehicle capable of running the Bladon Jets micro gas-turbines.