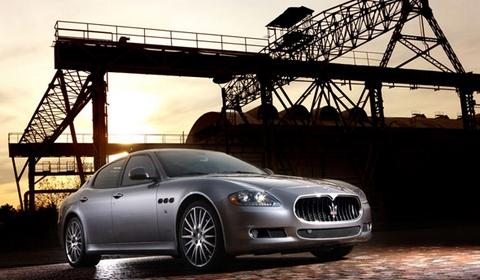 A facelift, a new car, … these are stages every car manufacturer needs to decide. Maserati will launch a new Quattroporte in the Autumn next year. Maserati's aim is to create a competitor for the BMW M5, the Mercedes E 63 AMG, the Jaguar XFR and the very popular Porsche Panamera.
Details of its powertrain are still unknown but rumours suggest it will make use of smaller V6 and V8 engines, as well as an eight-speed ZF automatic gearbox, all in line with the environmental trend. The new Quattroporte could leave the dealership for a mere € 55,000 ($ 77,000).
Please stay tuned for more!
[via Autocar]