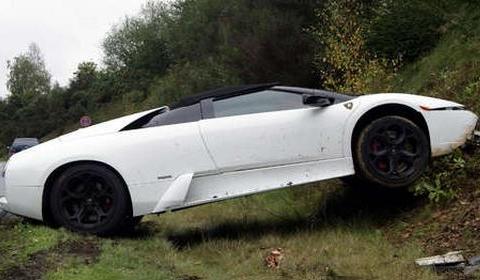 For car loving Germany, last weekend must have been one of the darkest in a rather long time. A car crash is always a sad thing to happen, but this weekend a Bugatti Veyron Grand Sport and a Lamborghini Murciélago Roadster got involved in two seperate crashes. Both cars could be saved from the junkyard but repair costs will be massive.
The Lamborghini was driven by a 32-year-old driver who lost control due to the high speed. This accident happened near Vaterstetten in lower Franconia. The driver got away, at least without serious injuries, but with an expensive bill to pay.
The second accident, involving the Veyron Grand Sport, happened near Geiselwind on the A3. Here the driver, again, lost control while passing another car at around 200km/h (125mph) resulting in a crash which damaged the hypercar to a value of around 400.000 euros.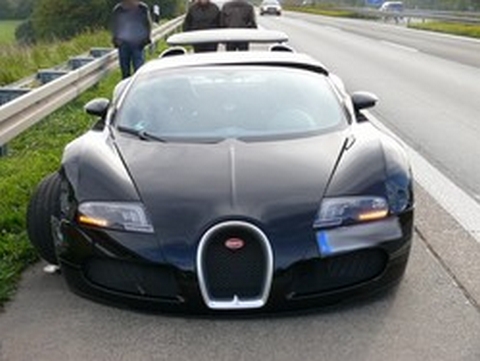 [via PolizeiBayern]