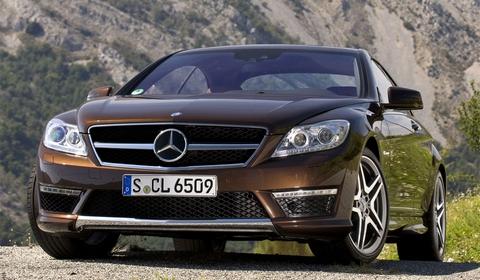 Daimler has released the first images, of one of its most stunning AMG models, the new generation 2011 Mercedes CL65. Differences between the new CL65 AMG and the yet introduced CL63 AMG are going into details. The only things we could notice so far is the chromed front air splitter which is black on the CL63, and the equally chromed rear diffuser.
The 2011 CL65 AMG will be powered by the 6.0 liter V12 engine developing 630bhp together with a stunning 1,000Nm of torque. Top speed will again be limited to 250km/h (155mph), of course no doubt that owners can do something about that. Sprint time from standstill to 100km/h (62mph) is officially at 4.4 seconds.
The 2011 CL65 AMG price list starts at € 191,450 which is almost € 60,000 over the CL63.