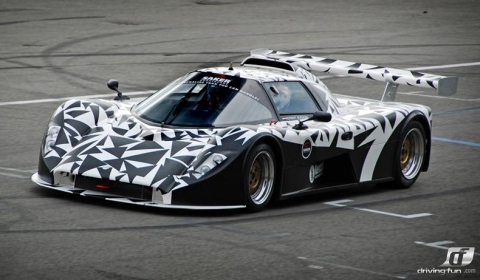 The guys over at Driving-fun.com have spotted the brand new Saker GT at the Dutch Assen race track. The camouflage on top of the bodywork suggests the develoment of the vehicle.
Saker currently offers two vehicles, the GT and the Sprint. The Sprint is roofless and the GT has a roof. Both models are powered by a 2.0 liter Subaru engine. The total weight of the current line-up is 770kg.
Initial information given by the website states that the newly developed GT has a more streamlined body kit, bright headlights and LED taillights. They also changed the rear splitter and included a sequential gearbox.
Stay tuned for more information regarding the new street legal racer.