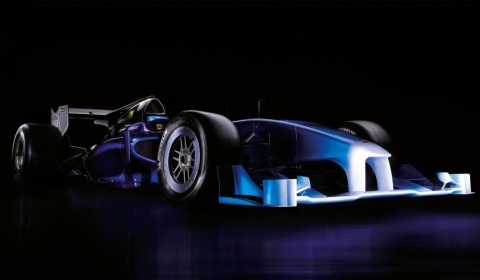 Lotus has revealed an ultimate track day toy at the Monterey Motorsports Pre-Reunion. The new Lotus Exos Type 125 is an F1 inspired track car that uses Formula 1 technology and a Cosworth V8 engine.
The chassis is a carbon fiber monocoque with a wide front wing and the narrow rear wings similar to the 2009-spec F1 cars. But the resemblance does not stop, it also has the coke bottle shape, top exit exhaust, shark fin engine covers, carbon ceramic brakes and a carbon fiber pushrod suspension. Inside the cockpit the F1 technology continues with paddle shifters to control the semi automatic gearbox as well as a multi-function screen on the steering wheel controlling all the parameters.
Behind the driver you will find a detuned Cosworth GPV8 engine still producing 650bhp with a 10,300rpm red line. The car as a whole weighs in at just 650kg, achieving a power to weight ratio of 1000bhp per ton. This engine is designed to run 4500km between rebuilds and has a starter motor so that you do not need a support crew to be able to run the car at the track.
Lotus plans to build 25 Exos next year at a price of one million dollars a piece. The Exos program will also include five driver events at various race tracks that will allow the owners to slowly come up to speed with the performance of their new car by getting instruction and advice from a variety of current and past Lotus drivers.
If you are interested please contact Lotus for more information.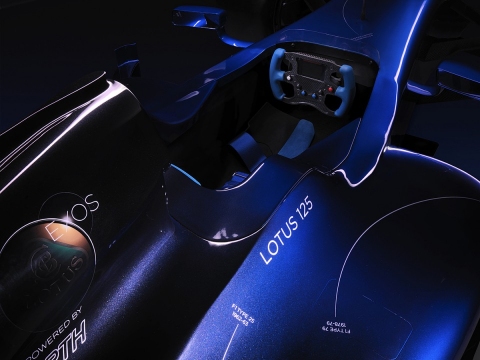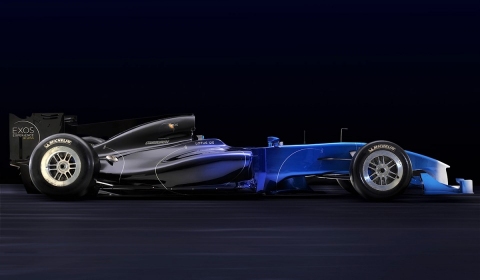 A full gallery of pictures is available on Rnair's Flickr photostream.
[Via Midlands Lotus Owners Club]