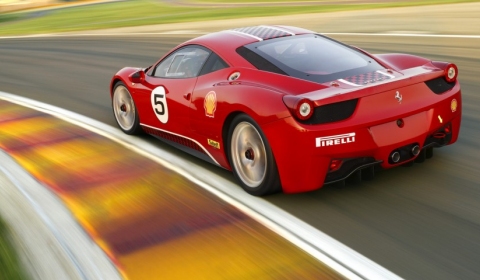 Ferrari is fine tuning its brand new Ferrari 458 Challenge. The test drivers are Maurizio Mediani and Jaime Melo assisting the Italian car manufacturer at Vallelunga race track.
At the end of two days at the Roman circuit, both men were pleased with what had been achieved. According to Mediani the 458 Challenge is "very quick and extremely good fun," its handling inherited from the road going car from which it is derived, combined with modifications made for its specific use in racing. "I am sure that Prancing Horse competition owners will be very pleased with this car," commented Melo.
Enjoy the gallery below and have a closer look at Ferrari's newest race car.