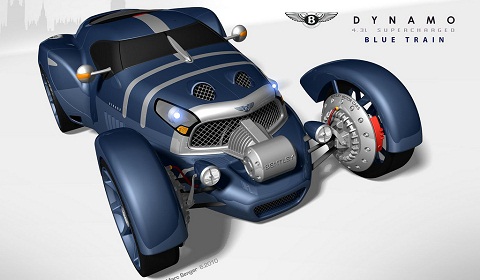 As far as nostalgic designs go, this Bentley Dynamo Concept has to be up there with the best of them. It takes the 1929 4.5 liter 'blower' Bentley and brings it right up to modern standards. If we were ever to see a new Bentley Blower, this is exactly what we would want it to look like!
Whilst we have to remember it is just the fantasy designs of Marc Senger, the open wheels and 4.3 liter blown four-cylinder engine immediately capture the imagination and hark back to the days of the Bentley Boys. As much as we would love to see something like this make it into production, we can not see Bentley making such a rapid departure from its current luxury image.
Enjoy the photos for now though!