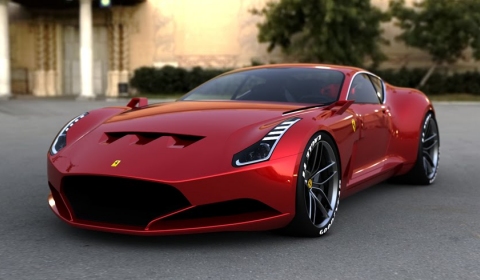 The Ferrari 612 Scaglietti is getting a successor somewhere in 2012. To cover the time between the release Sasha Selipanov created his idea of 612 GTO. The pictures below show a grey car in dark studio renderings and some images showing better angles of the car itself.
I hope you guys dig the final result, it took a long time and a lot of work but i am very happy its finally here.
You can check out the website of the AngryCarDesigner here.
Any thoughts on the design?