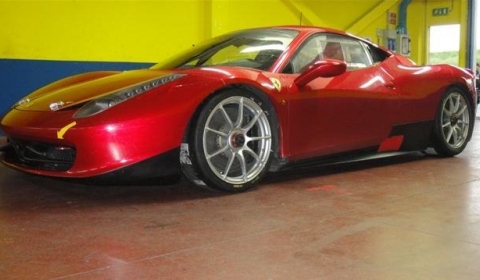 The guys at Teamspeed have come across some pictures showing a Ferrari 458 Italia with track setup. They found the images on Axis of Oversteer's Flickr Gallery.
There is not a lot known about the car. The sports car could be a personal project of a respected owner or an upcoming track version of the Italia overgoing tests by Ferrari. It is clearly visible that the car has track features like a towing hook and track tires. The Challenge car is outfitted with a different exhaust system. Only two exhaust pipes are visible, not three as standard!
Nice catch and this is what we call great spotting.
Stay tuned for more information on this special edition of the 458 Italia!