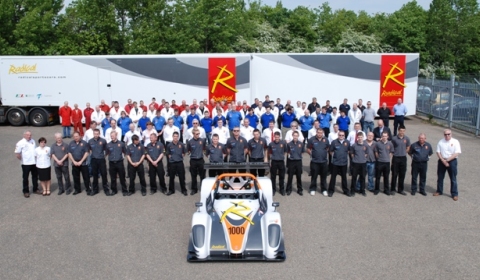 Peterborough-based car manufacturer Radical Sportscars has reached an important milestone as its 1,000th car was completed in the firm's 13-year history. Radical's most successful model is the SR3, introduced in 2003 and 533 pieces build.
The line-up also includes 105 of the manufacturer's flagship, Powertec V8-engined SR8, and 82 examples of the entry-level SR4 Clubsport. This replaced the original 1100 Clubsport, the model which established the company in 1997, of which 220 were built.
Radical co-founder, Mick Hyde, said:
1,000 cars is an impressive achievement for any manufacturer; we've reached it with the hard work, skills and enthusiasm of the whole Radical team, some of whom have been with us since the beginning. By constantly redesigning, developing and testing our range, we have produced a product of the highest quality, and can ensure support for customers and distributors right across the globe. It's these reasons that Radical Sportscars continues to go from strength to strength; I'm confident that the next 1,000 cars will be produced even quicker than the first.
In the thirteen year history Radicals have competed in a wide variety of series worldwide, whilst also finding time to construct a true Le Mans Prototype, the SR9, which has contested the Le Mans 24 Hours four times.
The company is now investing and researching alternative propulsion methods, including plug-in electrical racers. The battery-powered SRZero race car is the first example of this shift of focus. The vehicle is part of the celebration and developed in cooperation with the Energy Futures Lab at Imperial College London. The basic setup is a 550-volt battery paired to a twin-motor electric drive that produces a combined 400hp and 479lb-ft of torque, and is capable of a peak of 715bhp. The SRZero is based on the SR3 chassis and recharging is done in just eight hours.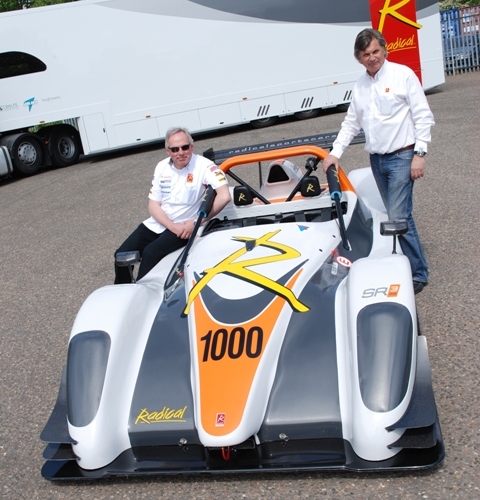 [Via Autoblog.com]