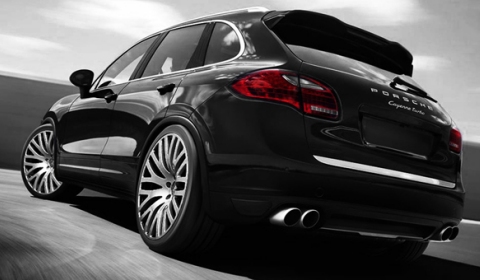 Each tuner is lining up these days to show their package for the brand new 2011 Porsche Cayenne. After Lumma and TopCar, Project Kahn is the third to reveal its details of the program. There is only one picture available but it gives us enough information.
The wheel specialist outfitted the vehicle wit some decent rims and four round stainless steel exhaust tips suggesting a new exhaust system improving the performance of the SUV. The tuner also offers body kits, interior trims and smaller accessories. However, we are not sure if these are already available for the 2011 Cayenne.
Stay tuned for more information from the UK tuner!