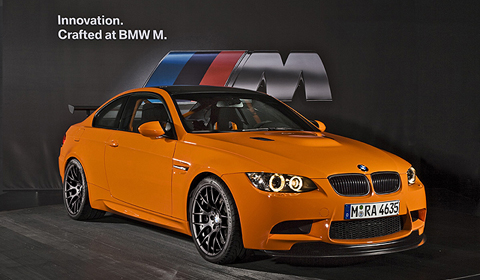 After last weekends 24hr race and the offical win of the M3 GT, rumours are suggesting a new member to the E92 M3 line-up. A limited edition to eclipse the current and sold out GTS version.
The first information indicates that the vehicle has already reached the design stages and will keep the conventional M3 body style although the rear arches are more massaged and wider leading into the side sills. The wheels to be used have a Y-shape design in five spokes and are much lighter than the competition wheels. At the front only a double lip spoiler protrudes from the front a few inches. The rear keeps the carbon fiber adjustable spoiler from the GTS.
The most important subjects is the weight reduction. The roof remains carbon fiber, as well as a new bonnet and rear deck lid. The lightweight glass also remains.
Power details have not been unveiled up to this stage. However, engineers have been working on getting more power from the V8 which will be matched to a DCT transmission. The car could also use the incoming M5's KERS regenerative braking and boost function.
The design concept for this M3 is finished in Stealth Frozen matte black with matching wheels.
If you ask us, this is definitely the right way to say goodbye to an excellent M3 line-up.
[Via M3post.com]