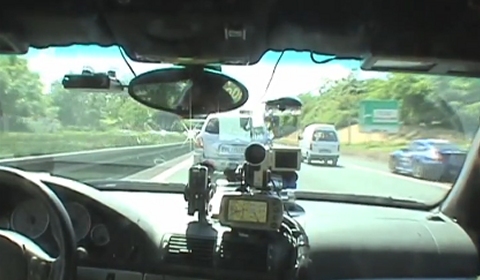 Let's go back to some fine history. Gumball 3000 2005 and Alex Roy's Team Polizei's finest and most infamous hour. Check out the first part of the epic 100+ mile race through Italy at 120+ miles per hour and battle between Team Polizei M5 144A and a blue Porsche 996 Turbo X50.
Alex states on his blog:
Only now, five years after the expiration of the last relevant European legal statutes, we can finally make public the video of our heretofore unseen battle against Spencer Bourne, a legend among both UK Porsche Club racers & the Gumball 3000's inner circle of veterans. And yes – for them – it was a race. Those days may be over, but the story of what did occur on the Gumball between 2003 and 2007 has yet to be told.
Enjoy the Battle of Rome Part 1!