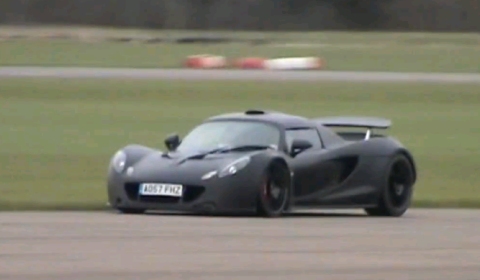 Last Wednesday the Hennessey Venom GT was caught on video testing around the Dunsfold Aerodrome that Top Gear use as there test track.
The video below shows the Lotus Elise based V8 powered Hennessey Venom GT lapping the "Top Gear" track in Surrey, UK.
Maybe The Stig is testing it for the upcoming June return of Top Gear?