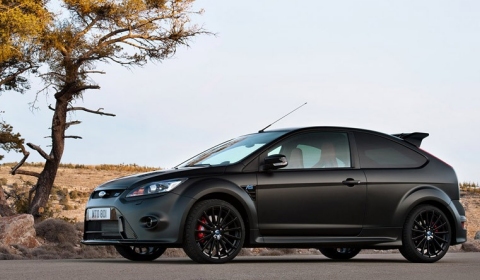 The limited edition Ford Focus RS500 has been sold out within 12 hours after it was released. This is even before the price was announced by the US car maker.
According to Autocar, a Ford insider told that this situation occured despite Ford being forced to unveil the car almost 48 hours earlier than planned, meaning dealers were not aware of its existence.
From that moment on people were literally walking into dealers or calling them up and placing orders for the car. However, because we had to quickly bring the car's launch forward we hadn't even briefed the dealers on its existence. It led to some quite confused phone calls between dealers and head office.
The insider said more than 500 orders – same as the limited amount available – were taken within the UK alone, but confirmed the car will be sold throughout Europe. He added that the interest had something to do with the residual values of the standard car, which is continuing to sell secondhand for more than its new purchase price.
The RS500 marks the end of the current generation Focus RS. The engine produces an additional extra 45bhp to the standard car's 300bhp. Torque goes up from 325lb-ft to 339lb-ft. The new sprint time of 0-100km/h (62mph) is improved up to 0.3 seconds to 5.6 seconds. Top speed stays the same at 163mph.
For more information on the RS500 please click here.