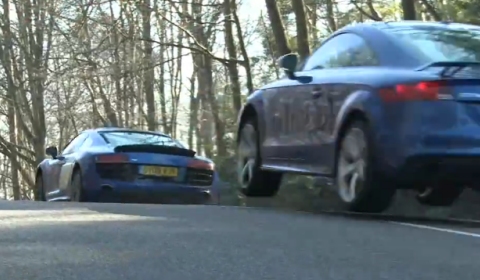 We were wondering the exact same thing after our road test of the Audi TT-RS. Which one is faster the TT-RS or its bigger brother the R8 V10?
The guys at Autocar made a nice video showing the differences on a twisty test route and a straight piece of tarmack.
The outcome is shown below!