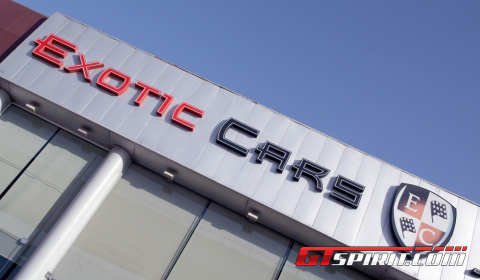 Located near Sheikh Zayed Road in Dubai and recognized as a dealer of luxury and sports cars, Exotics Cars Dubai has one of the best showrooms in the world loaded with a lot of exotic and rare models. GTspirit visited the dealership during our stay in the UAE and checked out the every possible vehicle in the showroom.
We came across a yellow Ferrari Enzo, a red and a white Ferrari 599 GTB Fiorano, two California's (grey and red), Rolls-Royce Phantom & Drophead, Bentley Continental GT, Aston Martin DB9 Volante, 2006 Porsche 997 Turbo Cabriolet, and much more. Check out the gallery below for a full overview.
What sort of a TV program do you watch inside a showroom like this?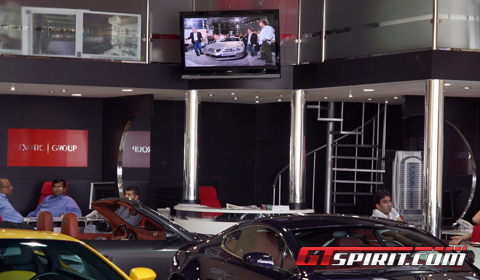 Outside the showroom we spotted more vehicles, like a Ferrari 360, Ferrari 612 Scaglietti, a black Lamborghini Murcielago LP640 and a Lorinser tuned Mercedes S-Class.