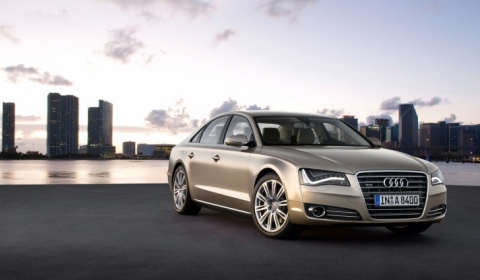 It is a known fact that the line-up of the 2010 Audi A8 will be extended with an Audi S8. Another member is the Audi A8L. The official debut of the long wheelbase saloon is planned for the Beijing Motor Show next month, according to LeBlogAuto.
Exact data and specifications are not available at this moment. The 4.2 FSI V8 engine – coupled to an eight-speed tiptronic transmission – could find his way to the extended version of the A8.
The performance figures will be slightly worse than its shorter brother. The top speed stays fixed at an electronically limited 250km/h.
It is unknown if a 2011 Audi A8L hybrid version will be available.