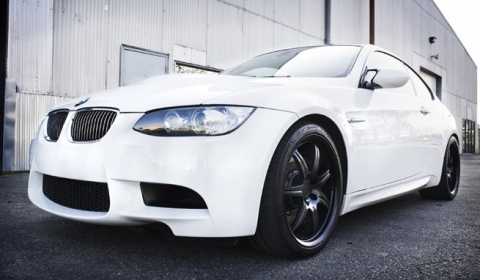 Dinan has unveiled its latest project the S3-R M3 based on the current available BMW M3. They increased the factory setup up to 113hp to 527 horsepower and 407 foot-pounds of torque. A carbon fiber high flow intake and bored out high flow throttle bodies add more oxygen rich air while the Middle Racing exhaust and the connected high flow exhaust release gasses with more ease.
Dinan's wheel and tire combination put 275/30 tires on the front and 295/30 tires in the rear on a one piece forged wheel that weighs just 19lbs. To handle the power and torque delivered to the larger wheels the suspension was upgraded with new springs, front anti-swaybar, carbon fiber front strut braces and racing rear toe links to put the power to the ground.
Dinan offers a warranty that matches the manufacturer coverage for up to four years/50,000 miles.