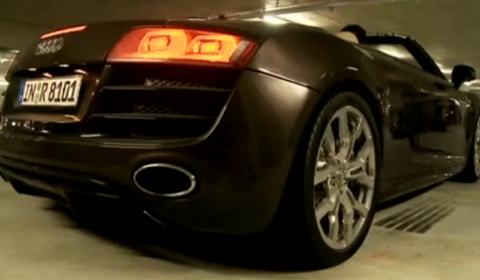 The Audi R8 Spyder is on its way to the dealerships worldwide. The video below shows Audi DTM driver Mattias Ekström testing the company's 525hp R8 Spyder 5.2 FSI quattro.
The pretty lame video is more like a commercial instead of a DTM driver showing all its skills inside the roofless R8. It is more like playing around, which can be fun too.
Notice also the English voice-over which is kinda 'poor'. However, it is one of the first videos which includes the new spyder.