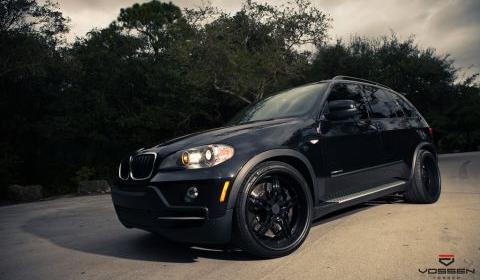 America is home to a lot of tuned cars but on the other hand there also a lot of people who want more discrete tuning. Therefore several tuning companies offer a lowering kit and a nice set of wheels. One of them is the Miami-based Vossen Forged.
Their latest project is based on the 2010 BMW X5. In front you will get 22×9.5 inch wheels and in the back you'll find 22×11 inch wheels. The car is finished with gloss black paint centers, flat black spoiler lips and a gloss black pinstripe.
We have added a ten picture gallery showing you the car from several angles. Enjoy!
[Via L4P]