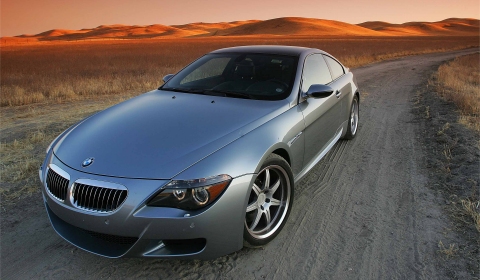 Next is a video made by the American BMW tuner Dinan. The footage shows us the BMW M6 Dinan S3 producing 628bhp and 480lb.ft and that is without using a turbocharger like G-Power.
To achieve the increase of the power they have installed the Dinan S3 – 5.7L High Performance Package. The kit includes a full engine upgrade going from 5.0 to 5.7 liters, which accounts for 65bhp of the 128bhp gain and a free flow exhaust, 3.91 limited slip differential, Stage 3 suspension, Dinan/Brembro brake conversion and 19 inch lightweight Dinan wheels.
Performance figures? 0-60mph in 3.8 seconds, quarter mile in 11.9 at 124mph, 0.94G on skidpad and full stop from 80mph in 194ft. Respective numbers for a stock M6 are 4.5, 12.4 at 118.1, 0.88 and 209.
Prices are $65,000 for the full S3 package, and $35,000 for engine upgrade only. Dinan shows some decent confidence with the factory's 4-year/50,000-mile warranty.