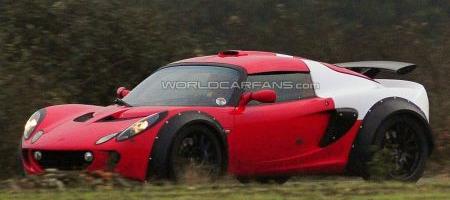 The Lotus tested in these pictures is still a bit of a mystery. Lotus specialists say that its a mule for either a new Elise or Exige. Both cars have been in production for a rather long time now, respectively seven and five years. Other sources say that Lotus is using the mule to test the new V8 engine for the 2011 Esprit.
Previous reports told us that the new Esprit will have either a BMW or Toyota V8, the 3.5 liter V6 that is currently used in the Evora wouldn't be an option. Then again Lotus specialists contradict this way of thinking because the body of the Elise and Exige shown in the spy pictures is too small to fit a V8 engine.
Currently the Elise and Exige are running on a 1.8 liter Toyota engine which might see an evolution in the future.
So please stay tuned for more!
[Via WorldCarFans]