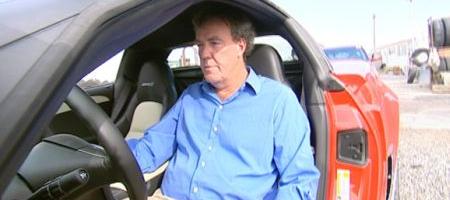 Top Gear's first episode of the 14th season had Romania as hosting country. We probably all remember them test between the Lamborghini Gallardo LP560-4 Spider, the Aston Martin DBS Volante and the Ferrari California. The Romanian government said that Jeremy Clarkson was insulting towards the locals during the show and now ask to remove the remarks made by Jezza.
Jeremy described Romania as a "Borat Country". When driving around Clarkson was also wearing a head and stated:
I'm wearing this hat so the gypsies think I am one. I'm told they can be violent if they don't like the look of you.
Later on Jezza was also seen washing his face before he said "cool, refreshing communist water".
Romanian ambassador in London, Ion Jinag, said he was surprised and simultaneously disappointed about Clarkson's failures. They also said that they anticipate a positive response to their request for changes.
[Via The Telegraph]