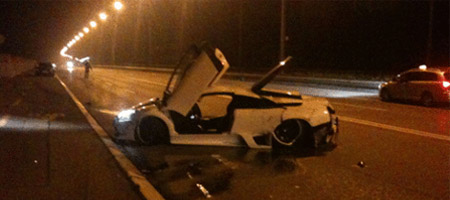 Late last Thursday in Switzerland a young drunk Russian driver crashed his Lamborghini Murcielago into a Volkswagen Golf, while racing friends in three other exotic cars on the outskirts of Geneva, leaving an elderly German badly injured.
The Moscow Times reports that all four drivers of the cars have been questioned and released, two of which are the sons of Russian multimillionaire Telman Ismailov.
The cars that the four Russians, aged between 20-24, were driving were a Bugatti Veyron, Mercedes Mclaren SLR, Porsche Cayenne Turbo and the Lamborghini Murcielago that crashed, which was apparently rented.
It is reported that the Murcielago driver lost control of his car and hit the Volkswagen Golf in front of him, sending it spinning into a guardrail. This resulted in the 70yr old German driver having to be cut from his car, and is currently in a serious condition in hospital.
The Murcielago is said to have fled the scene of the accident, but was later found by the police. The driver gave a breath test which indicated that he had a blood alcohol level of 0.11%. This is more than double the Swiss legal limit of 0.05% and nearly four times the level of the Russian limit of 0.03%.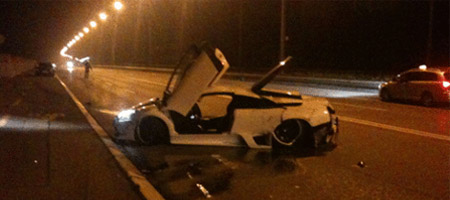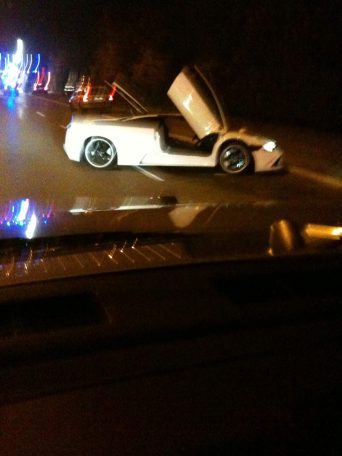 [Via themoscowtimes.com & Pistonheads.com]