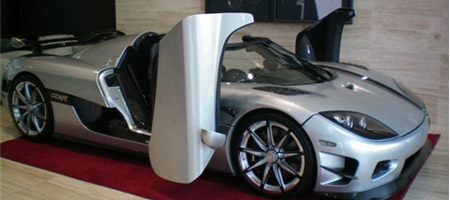 A few months ago we brought you news of Koenigsegg's special diamond-coated carbon fibre CCXR. Now we get news that 1 of the 3 is up for sale in South Africa for a cool $5million US Dollars!
The Trevita is made using a unique carbon fibre manufacturing technique where the individual fibres are coated in a diamond finish. The Trevita still has the same potential as the standard CCXR to produce 1018bhp.
Thanks to Mike S on Teampseed for the photos.