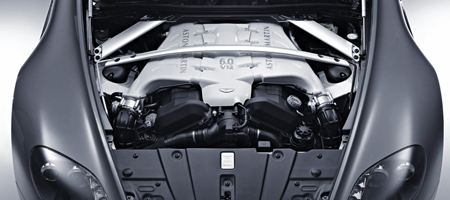 We've just received news that Mercedes have given the green light for the development of a brand new V12 unit to power the S-Class. We're also hearing that the same engine is being lined up for use in the DB9 and upcoming Rapide after it's 2012 release date.
Currently Aston Martin use a 6.0 litre V12 Duratec engine sourced through Ford. It's the only use this engine finds currently and is a sign of the companies ex-ford ownership that perhaps the current consortium ownership wishes to erase.
It's also currently expected that the Rapide would use the same ford-sourced V12 unit when it enters production. Perhaps we will see a simultaneous upgrade later on in the Rapide's life, or maybe Aston Martin will stall the project to make use of the new Mercedes engine from the start of the Rapide's production.
We don't know much about the details now other than the Mercedes V12 engine will be used in Aston Martin products by 2012. We'll keep you posted as we learn more!