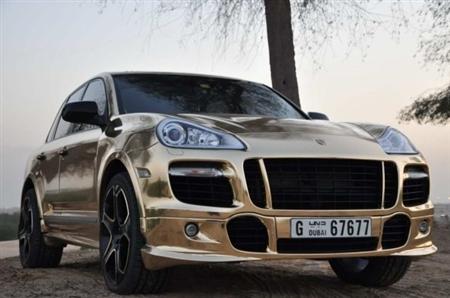 Less then ten days after we showed you the gold McLaren SLR, we got an email with pictures of a gold Porsche Cayenne. As you can see this one also comes from Dubai, so it's looks like gold has become the new white in the United Arab Emirates.
Our question to you: Are gold cars hot or not?
Thanks to Joel for the tip! Please keep sending in your tips!