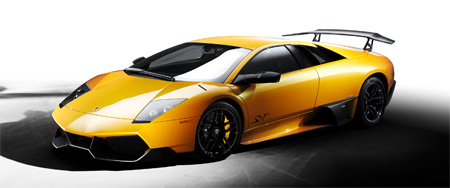 Lamborghini launched its new Murciélago LP670-4 SuperVeloce to the Chinese market today at Shanghai motor show. The news follows after the official opening on Friday 17 April of Lamborghini's fourth showroom in China.
Lamborghini currently has four operating dealers in mainland China, located in Beijing, Shanghai, Guangzhou and Chengdu, and one is also operating in Hong Kong. Three other dealers will be opened in 2009: one in Hangzhou, one in Xiamen and one in Shenzhen.
Just to give any Chinese reader an idea what he can expect we have sorted some pictures of a Las Vegas dealership showing their customers the brand new Murciélago LP670-4.