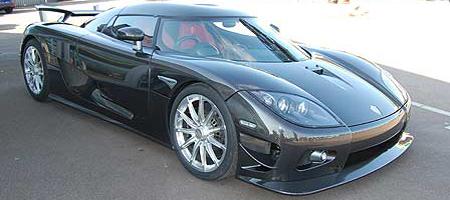 The CCX-R Edition is one of our favorite hyper cars, the bare carbon fiber gives the car such an exclusive (and expensive) look that it's difficult not to like! What's more there will only ever be a limited number of six cars produced. Imagine our surprise then when we discovered that there were two for sale, one in the UK, the second in Germany!
The German company, based in Singen, have given the CCX-R Edition a price tag of approximately €1,845,000 including local taxes for there 1,100km, LHD car. UK company Broughton's haven't been able to put a price on their car, a RHD 2009 model with only 500 miles on the dashboard.
What's most special about these cars is their 'flex-fuel' ability and the staggering levels of power (1018bhp) delivered by the high revving 4.8litre V8.
By our calculations these are the two most expensive car's currently on the market. The UK car can be found here and the German here.