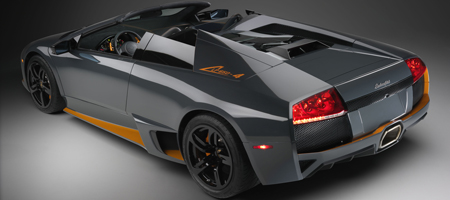 We now have the first official information on the Lamborghini LP650-4 Roadster. It's pretty much as we anticipated, an enlarged 6.5litre V12 with 650bhp a 0-100km/h (0-62mph) time of 3.4 seconds. A Grigio Telesto (grey) exterior will feature special bright orange Arancio highlights which will be unique to the LP650-4.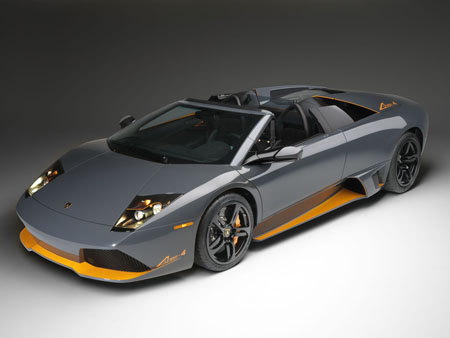 There will only be 50 cars produced which means that exclusivity will be extremely high. No word on price yet but as soon as we know we'll tell you. It seems like this is a fairwell for the Murcielago Roadster model before a new car is introduced next year… enjoy the pictures…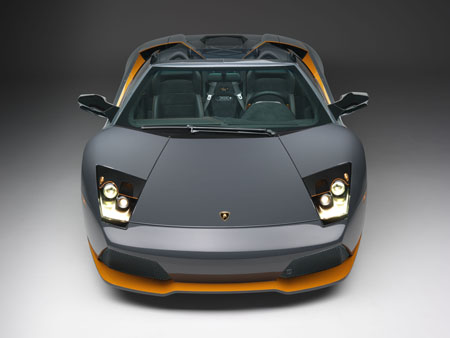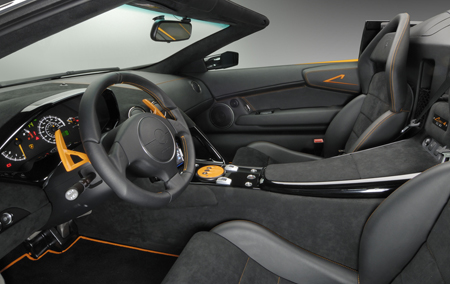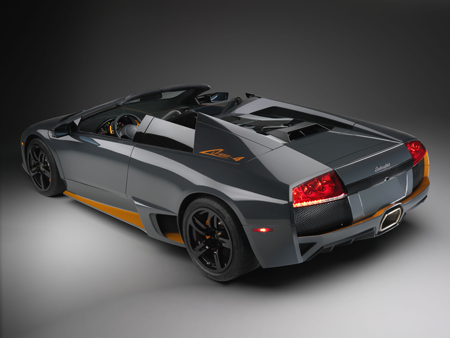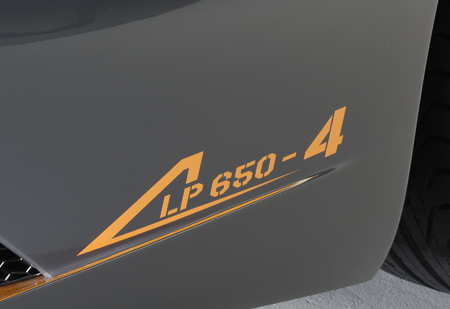 PRESS RELEASE
Sant'Agata Bolognese, 13th March 2009 – Automobili Lamborghini has released the first photographs of a limited edition Murciélago LP 650-4 Roadster.

The Roadster version of the Murciélago will offer an uprated 6.5 litre V12 engine that produces 650 hp (478 kW) along with permanent four-wheel drive: hence the model's LP 650-4 moniker. With 660 Nm of torque, top performance is at 0-100km/h (0-62mph) in 3.4 seconds. The top speed is around 330 Km/h (205mph).

The special edition model will be produced in a limited volume (50 units only), with a Grigio Telesto exterior that combines grey bodywork with a special bright orange Arancio LP 650-4 featured on the front spoiler and sills. The LP 650-4 logo applied to the car's exterior is recognition of the car's increased power. The car features orange brake calipers and a transparent V12-engine cover, which shows off the V12 engine behind the driver.

Interior features echo the car's striking grey-and-orange exterior: besides the orange touches, there is an asymmetric dash design, with black Alcantara Nera on the driver's side, including door panel and central tunnel, and black leather Nero Perseus on the passenger's side.

The increased power of the Murciélago engine, from 640 to 650 hp, will be unique to the Murciélago LP 650-4 Roadster: it demonstrates even further the developments that Lamborghini is able to offer from a current engine, and creates the exclusive characteristic of the Murciélago LP 650-4 Roadster.