Goodwood Festival of Speed is getting very competitive! The top time is one of the most coveted awards for a driver at the event.
Every year the competition heats up in the hunt to topple the staggering 41.60 second run that Nick Heidfeld set back in 1999 in his McLaren MP4/13. This year was the closest in modern history with the all- electric Volkswagen I.D. R setting a mighty impressive 43.86 second time, beating the Nio EP9 which set a 44.32 second time.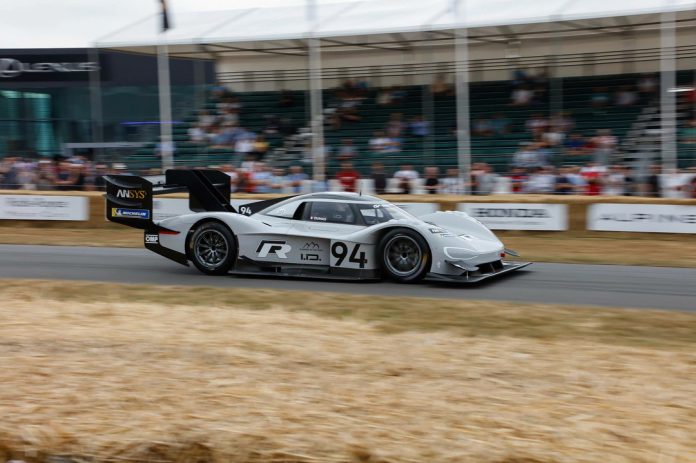 The list of fastest times was as follows:
1. VW ID R – 43.86s
2. Nio EP9 – 44.32s
3. BMW M3 V8 Judd – 46.43s
4. Jaguar XJR12D – 46.66s
5. Penske Chevrolet – 46.78s
6. Lola T400 – 47.86s
7. Toyota Tundra – 48.25s
8. Carlin F3 – 48.31s
9. Celica Pikes Peak – 48.50
The Volkswagen I.D. R was fresh off its Pikes Peak record setting run and had a few issues during the weekend. It's pilot, Le Mans ace Romain Dumas very nearly crashed on one of his timed runs when he lost control near the start of the course.
Whilst the record is a coveted one, several manufacturers refuse to take part, most notably Porsche with its monster 919 Prototype. The car which set the lap record at the Nurburgring recently, did run up the hill but declined the invitation to set a time.
Goodwood is of course a very narrow hill climb with the 919 better placed to setting laptimes on faster, wider tracks!