ABT recently announced completion of a unique ABT RS6+ for freeski and social media star Jon Olsson. The car has been named "Phoenix" in fond memory of Olsson's lost bespoke RS6.
It is based upon the Audi RS6 Performance which in serial spec, produces 605 hp and 700 Nm of torque from its 4.0-litre twin-turbo V8 engine. With the ABT Power R package, it produces 735 hp and 920 Nm. The ultimate in ABT's performance range for the RS6.
Jon Olsson's ABT Audi RS6+
ABT plans to build a limited edition run of 50 vehicles, all based on the RS 6 Performance. ABT add a number of visible carbon parts including the front lip, front skirt, mirror covers, wheel arch vents, side skirts and a rear spoiler. Tinted front, rear and side windows complete the look together with prototype ABT aero wheels, unique to this RS6!
Jon's car is not just a one of 50 though. The "Phoenix" is one of a kind, featuring a very special sports exhaust system, for unrivalled sound and more power. The wrap is just as distinctive as Jon's previous cars too, the driver's side is black camouflage with white camouflage splitting the passenger side.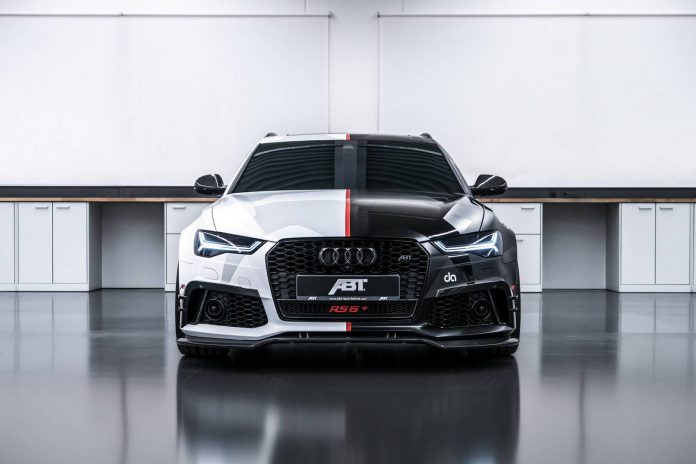 The ABT Audi RS6+ is not the most extreme project Jon has undertaken (that prize goes to his ongoing G 500 4×4 convertible built), but it is certainly one of the most practical. What's more, it was totally unexpected!