The new Rolls-Royce Phantom VIII is old news by now. That said, we cannot recall seeing its official North American debut. It is on display at the Detroit Motor Show 2018 so we had to get you a closer look at the colossal limousine.
Anyone who has ridden in a Rolls-Royce Phantom (or Ghost for that matter) will tell you that it is the ultimate in refinement. That statement will likely ring true for the latest model which is a subtle refresh of the outgoing Phantom.
The new Rolls-Royce Phantom is centred around the company's new opulent paragon, dubbed the 'Architecture of Luxury'. An all-aluminium spaceframe architecture designed by Rolls-Royce engineers that will underpin every future Rolls-Royce beginning with the New Phantom and extending to the Project Cullinan, the next Ghost, Wraith and Dawn. This new platform propagates the architectural and proportional heritage of Rolls-Royce, to provide passengers with a whole new level of 'Magic Carpet Ride'. The platform is lighter, stiffer, quieter and more technologically advanced.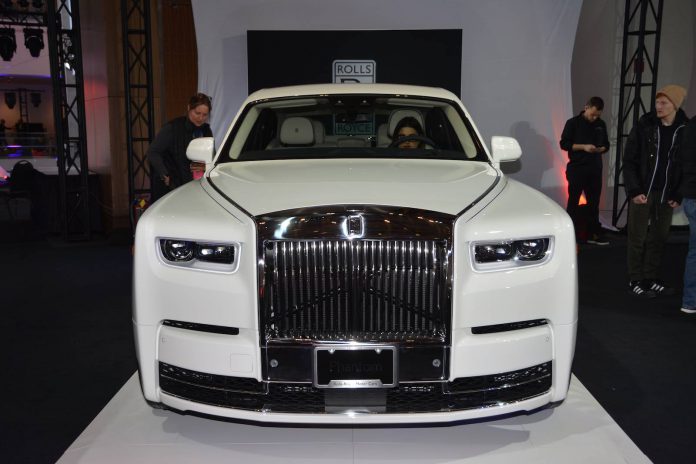 A new 6.75-litre, twin-turbo V12 powertrain has been engineered for the new Phantom 563 horsepower and 900Nm at an incredibly low 1,700rpm. The addition of Satellite Aided Transmission (SAT), integrated into an 8-speed gearbox ensures that the driver is prepared for the road ahead.
For more details on the Rolls-Royce Phantom VIII, take a look at our earlier article. For more from the Detroit Motor Show 2018, take a look at our dedicated news channel.