G-Power's package for the BMW M2 was released late last year. Far from its traditional supercharging approach, the BMW tuner has afforded a modest ECU boost to the M2's engine together with some choice aerodynamic parts. It's a well balanced package provided by a company with 35 years of experience!
G-Power have named their M2 the 'Pocket Rocket', and with good reason. The 3.0 litre twin-turbocharged engine which packs 370 hp and 465 Nm of torque from the factory is boosted to total figures of 410 hp and 570 Nm of torque. The individual tuning components include a Bi-Tronik 2 V1 ECU module (2,100.00 euros) and a Bi-Tronik 5 power module (2,822.52 euro).
G-Power fit a Vmax de-restrictor (668.00 euros) boosting the top speed to an estimated 290 km/h. The 40 hp and 105 Nm gains allow for an improved zero to 200 km/h time of 14.5 seconds.
Alongside the headline performance modifications G-Power offer a titanium exhaust (4,995.80 euros) with four end pipes measuring 90 mm each and clad in carbon. There is a G-Power G2M-RS coiler set (1,888.66 euros) which drops ride height by between 20 and 45 mm at the front and 25 to 50 mm at the rear. Dampers offer nine adjustable positions for bounce and rebound control.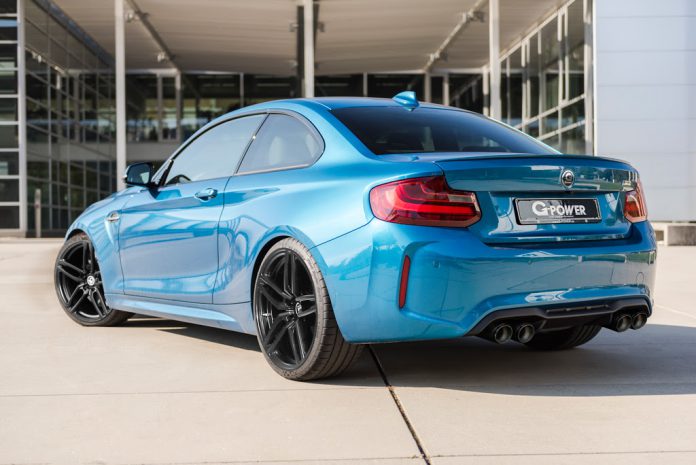 The final part of the package are 20 inch G-Power Hurriane RR forged alloy wheels shod with 20 inch rums and 245/30ZR20. The cost for the wheel assembly is 6,721 euros.