Next up in the BMW-Mercedes rivalry is proof of a more hardcore version of the Mercedes-AMG C63 to tackle the successful BMW M4 GTS. This news has emerged just days after the automotive world got wind of a BMW M8 coupe in the making that is supposed to take on the likes of the Mercedes-AMG S63 Coupe.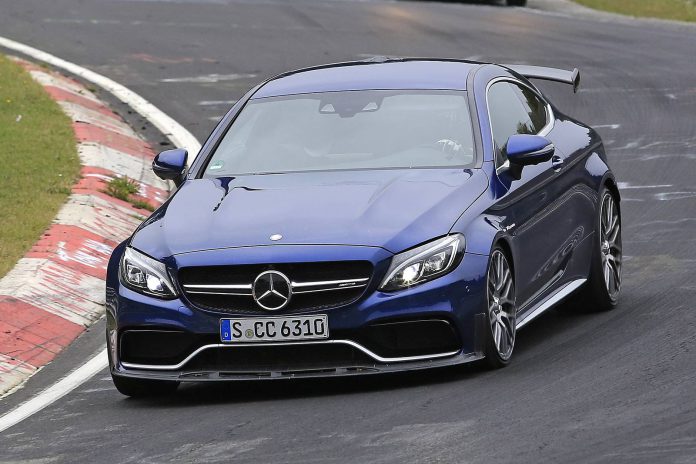 The more extreme version of the C63, previously called black series, now gets the letter R behind its name, similar to the recently unveiled AMG GT R. And when Mercedes-AMG draws the letter R, you know they mean business. Apparently these spy shots show us the most powerful Mercedes C-Class Coupe ever built.
For now we have just the aesthetics to go on, revealing the rather large black series like spoiler and several light weight components further bringing the car's weight down compared to the already very competent C63 s model. Besides refining the car's aerodynamics, you can sure bet on it the German brand is also making some changes under the hood.
As to what and how much, is just speculation at this point. A bit of logical thinking brings us midway between the 510 hp of the C63 s and the thus far most competent version of the V8 biturbo, the 585 hp plant that is home to the mighty GT R. We're anticipating around 550 hp and a world debut during next year's Geneva Motor Show!